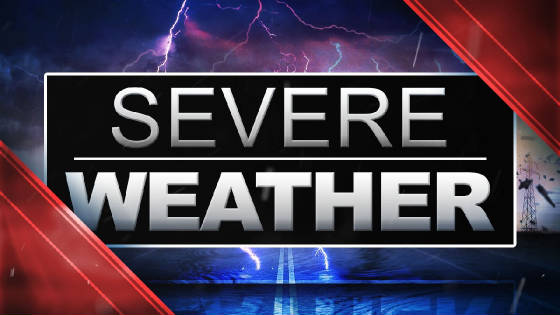 Hurricane Harvey Disaster Assistance click here.
This is the web adress for applying for Assistance with FEMA: https://www.fema.gov/apply-assistance You may also see Kathleen Durham in Human Resources for more information or click the bold letters above.
The Disaster name is "Hurricane Harvey."
When you register for disaster assistance either online or by phone, you will need the following to complete your application:
* Social Security Number
* Address of the location where the damage occured (pre-disaster address)
* Current telephone number
* Insurance Information
* Total Household annual income
* Routing and Account Number for your Checking or Savings Account (this allows FEMA to directly transfer disaster assistance funds into your bank account)
* A description of your disaster-caused damage and losses
Things to keep in mind are to take pictures of everything and write a list of inventory with the photos so that eveything is documented. Keep copies of all receipts for both insurance and FEMA. This includes things you purchased to secure your home and temporary living. Any repairs must be bid out before you begin work. FEMA requires competive bidding. Does not require you to choose one over the other as you may choose who you want to complete the work. They go by what is reasonable. FEMA looks at what insurance you have and if it is required based on location. They will deduct any proceeds from eligibility.
If you get the application started, Robert Callies can help with putting the paperwork in order and help with making sure you are taking all required steps.
Stay Safe.
Registering online: DisasterAssistance.gov is the quickest way to register for FEMA assistance.
If you do not have internet access, you may register by calling 1-800-621-FEMA (3362).
Disaster assistance applicants who have a speech disability or hearing loss and use TTY, should call 1-800-462-7585 directly;
For those who use 711 or Video Relay Service (VSR), call 1-800-621-3362.
The toll-free telephone numbers will operate from 7a.m. to 10 p.m. (local time) seven days a week until further notice.
Disaster Distress Helpline
SAMHSA's Disaster Distress Helpline provides 24/7, 365-day-a-year crisis counseling and support to people experiencing emotional distress related to natural or human-caused disasters.
The Disaster Distress Helpline, 1-800-985-5990, is a 24/7, 365-day-a--year, national hotline dedicated to providing immediate crisis counseling for people who are experiencing emotional distress related to any natural or human-caused disaster. This toll-free, multilingual, and confidential crisis support service is available to all residents in the United States and its territories. Stress, anxiety, and other depression-like symptoms are common reactions after a disaster. Call 1-800-985-5990 or text TalkWithUs to 66746 to connect with a trained crisis counselor.
www.samhsa.gov
Disaster Distress Helpline Crisis Counseling. Click Here.
To find family or friends or To register yourself safe for family or friends visit this Red Cross site. https://safeandwell.communityyos.org/cms
Weather on the Gulf Coast can be very unpredictable. All of us should be aware of the dangers we face and how to stay prepared. Hopefully the information on this page will help you be better informed to prepare for severe weather and retrieve current weather information.

There is procedures and checklist available to stay prepared as well as links to retrieve updated weather conditions. When necessary, this page site will be used to communicate evacuation and return information that can be accessed from any computer any where that has internet access.

Hurricane Ready List
TEXAS ON LINE--CHECK OUT THIS SITE It has great emergency information!!
| | |
| --- | --- |
| | |
| | |
| | |
| | |
| | |
| | |
| | TXDOT-Texas Department of Transportation |